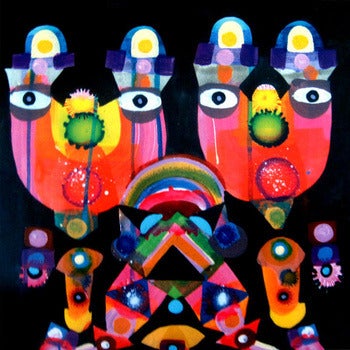 Greg Ginn & The Taylor Texas Corrugators 7" 45rpm
$

4.99
Electric Cowbell Records is thrilled to release Greg Ginn's first 7" since his years with the seminal American punk rock group Black Flag. Also this single is his first non-SST release after the passing of many moons. The track "Tea" is Greg Ginn's musical junk store lurching to life, meandering its way into the countryside, wide-eyed and demolishing everything in its path with a smile. Again Ginn is backed by his trusty Taylor Texas Corrugators. Lovers of music in general will appreciate hearing musicians experiment with a medium, and that is exactly what Ginn has always skillfully done with the lawless maverick style he's known for.
You might also like
Freddie's Tea (Dif Juz DUB)
Available on Electric Cowbell's compilation album 101 Things to Do In Bongolia
You may also like...