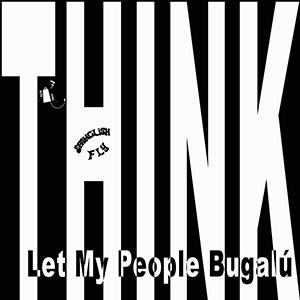 Spanglish Fly "Think" 7" 45rpm
$

4.99
Side A: Think
Side B: Let My People Bugal&ugrave
For their Electric Cowbell debut, Spanglish Fly gives the Latin soul treatment to Think! Spanglish Fly takes a tune that was an r&b hit for the 5 Royales in 1957, that is better known as James Brown's 1960 proto-funk smash. and radically re-arranges it to create "Think (Pensamiento)" a sizzling Latin dance floor burner--just like the 1960s boogaloo groups might have covered it.
You might also like
Let My People Bugal&ugrave (Clay Holley and Jeff Dynamite Remix)
Available on Electric Cowbell's compilation album101 Things to Do In Bongolia
You may also like...