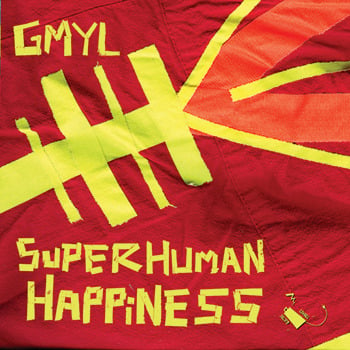 Superhuman Happiness "GMYL/Hounds" 7" 45rpm
$

4.99
Side A: Side B:
Electric Cowbell Records is thrilled to announce that Superhuman Happiness has a brand new a 7-inch single and videos for the songs "GMYL" and "Hounds". Both tracks were recorded at the late great Stay Gold studio in Brooklyn on loan from Dave Sitek (TV On The Radio). Very catchy pop-leaning offerings with these two ditties. These songs channel Oingo Boingo, Talking Heads and MGMT with Nigerian beats over the course of three horn-fueled minutes. Initially released as a limited edition 45 in August 2010 we quickly ran dry and decided to repackage and press more of this little gem with new artwork and label.
Superhuman Happiness is an apt moniker for the buzzed about Brooklyn-based band. In the words of Stuart Bogie who conceived and fronts the seven-piece collective: "Superhuman Happiness is a celebration in the now, philosophizing in the present, stripping music of its culture baggage in order to reach people in new and beautiful ways."
You may also like...